My take on the classic tuna salad. An all-time favorite
Tuna salad has been a quick and easy comfort food for me for a long time. The addition of apples gives it a fresh and crisp flavor.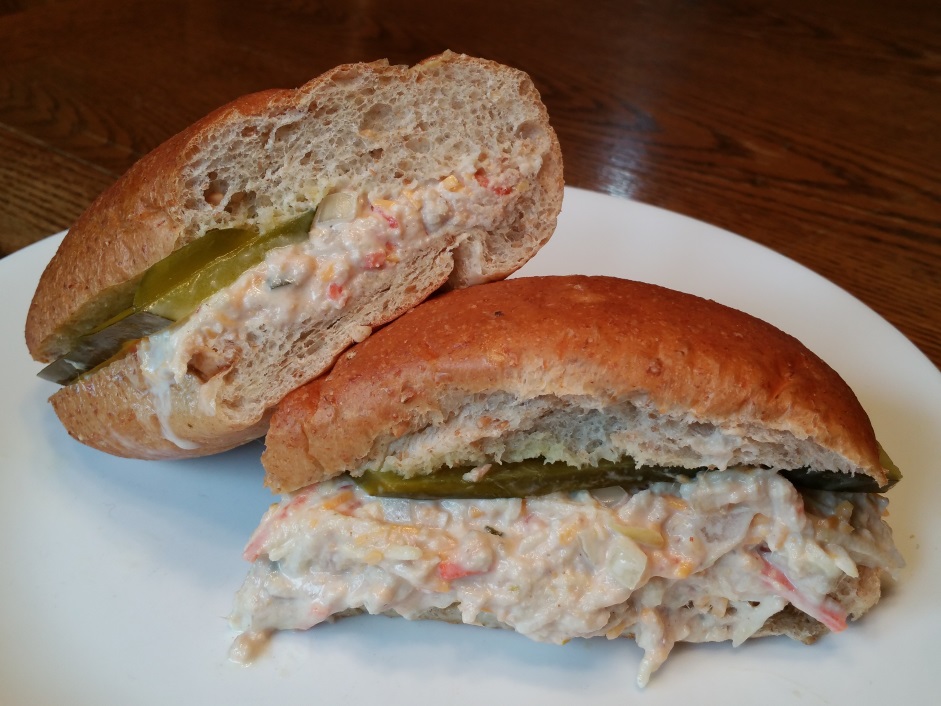 Ingredients
1 can tuna in water
1 small onion, finely chopped
1 honeycrisp apple, cored and julienned (can use a mandolin)
1/2 cup vegetables, finely chopped

carrots
celery
bell peppers
can use whatever is on hand

6 oz. mayonnaise
1 tbsp. deli mustard
1 tbsp. sweet pickle relish
1 hard boiled egg, finely chopped (optional)
seasonings
Equipment
medium bowl
julienne mandolin slicer (optional)
cutting board & knife
Setup
none
Process
Combine all ingredients in a bowl and stir. Season to taste.
Serve on a bun or bread. I like to add a pickle.
Notes
2016-12-10 - Yummy as always! I used a finer julienne on the apple this time and it released a bit more juice than I'd like. Probably will stick to the slightly larger size.