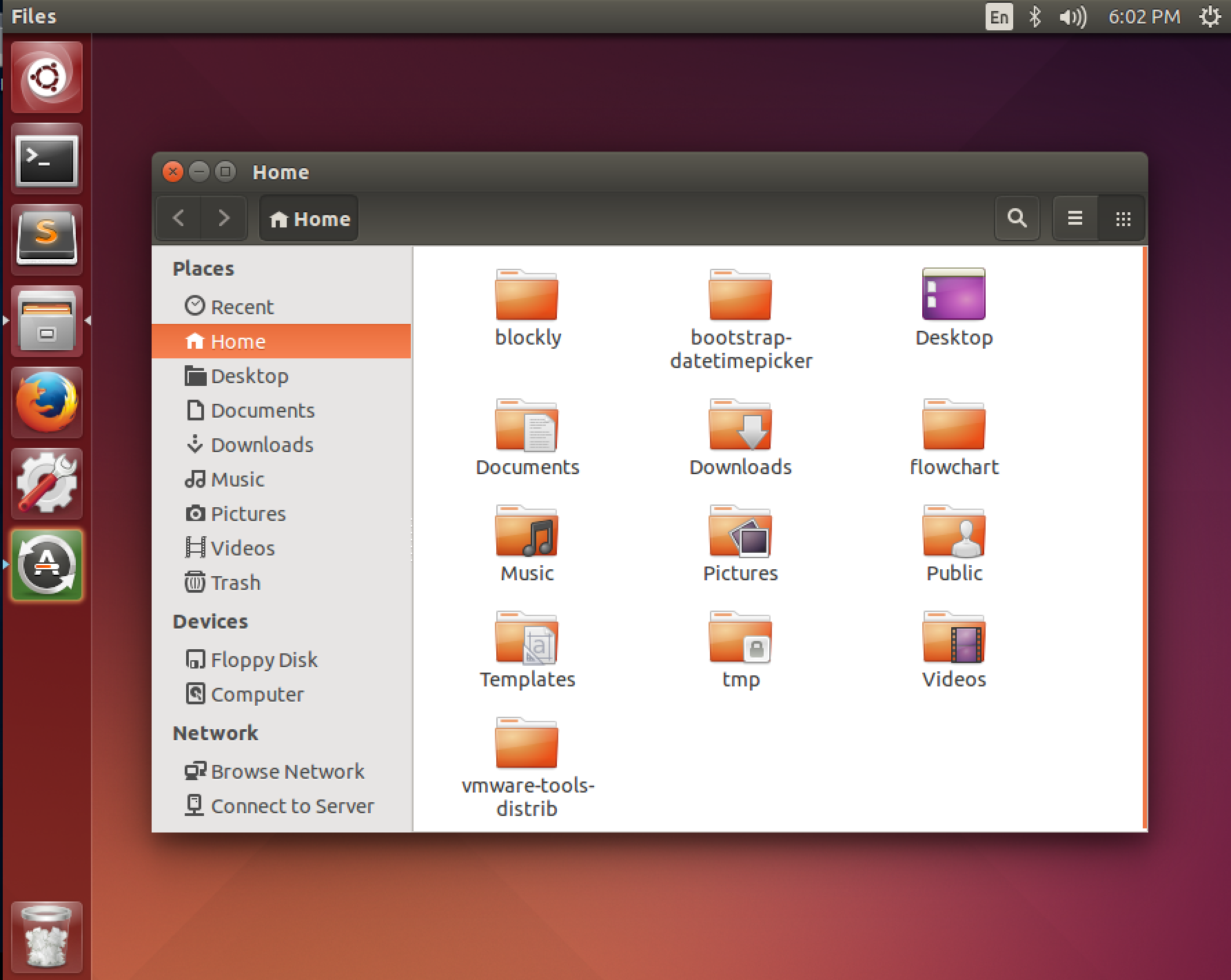 Ubuntu History
Based on the Debian Linux system
4.10 - Warty Warthog (Oct. 2004)
New releases every 6 months
14.04 - Trusty Tahr (LTS): 5 years of security updates
15.10 - Wily Warewolf
16.04 - Xenial Xerus (LTS)
What is Linux?
A free operating system kernel written to be compatible with Unix
Most use GNU implementations of core Unix utilities and programs
Linux Distributions tie a certain kernel to certain programs, utilities, and display managers
Linux History
1971 - Unix released by Bell Labs
1983 - Richard Stallman creates GNU project to create free Unix utilities
1990 - GNU kernel project stalled
1991 - Linus Torvalds develops a kernel for use with GNU tools
1992 - Linux released under GPL License
Linux History
1993 - Slackware & Debian created
1994 - Version 1.0 of the kernel
1994 - Red Hat & SUSE released
1996 - Version 2.0, multiprocessor support
1998 - Compaq, IBM, & Oracle support Linux
Major Ubuntu Components
GNOME Desktop with Unity
System Settings
Software Center
File System Layout
Configuration Files
The Dreaded Terminal
Mir, Wayland, Upstart, Init, etc.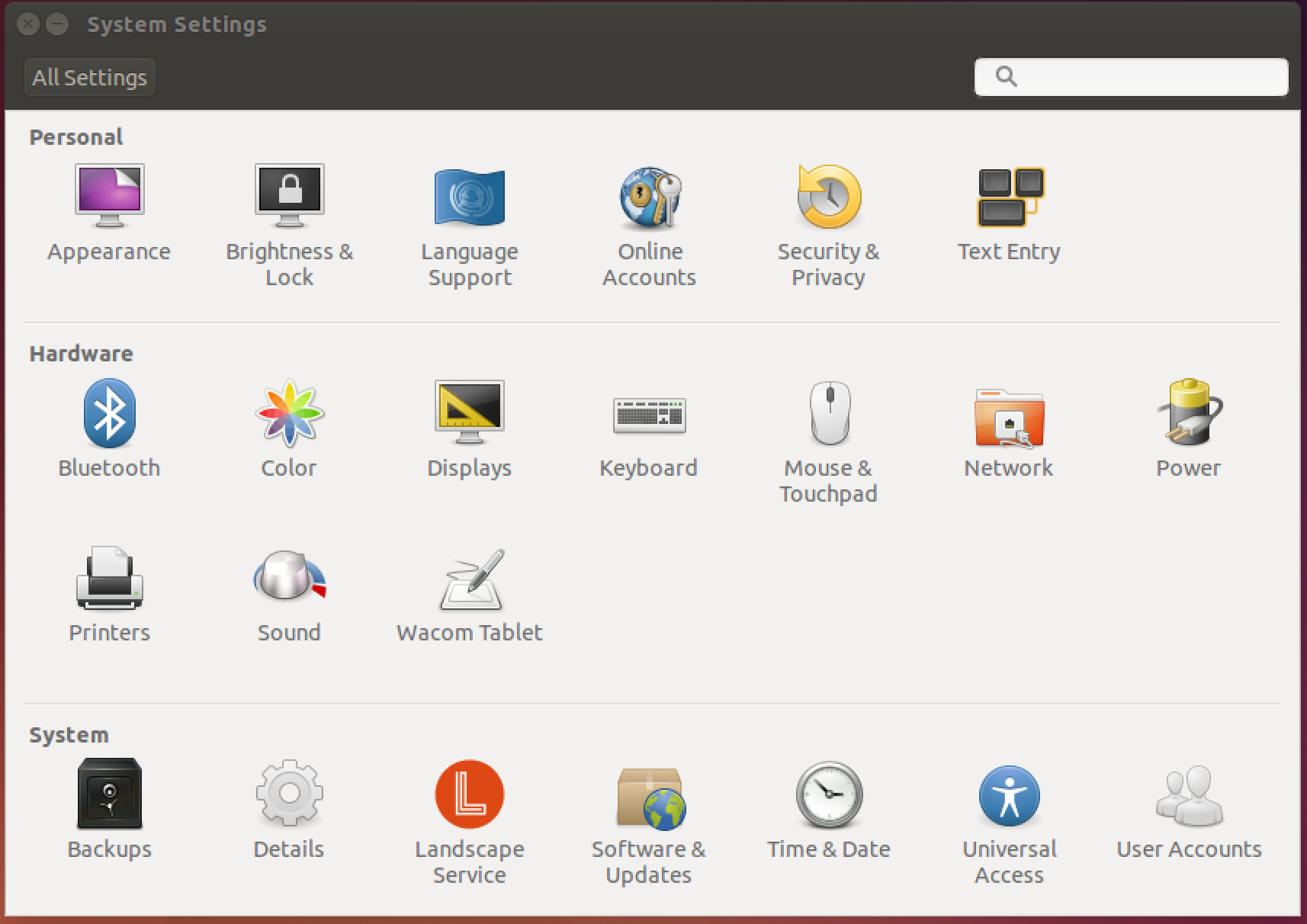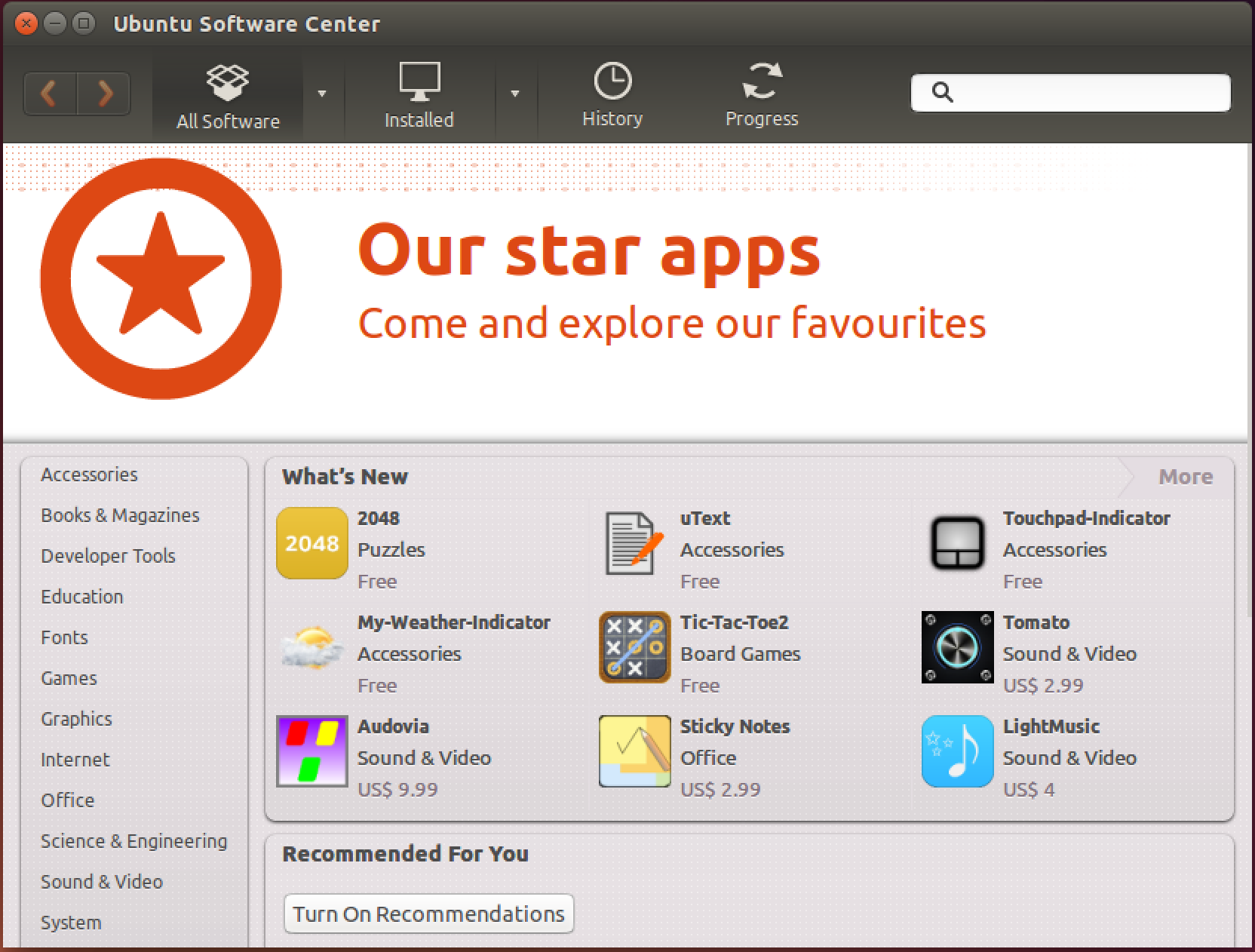 Filesystem Layout
bin - Binary utilities
dev - Devices (as files!)
etc - Configuration files
home - User files
lib - Shared libraries
usr - User Programs
var - Variable data (logs)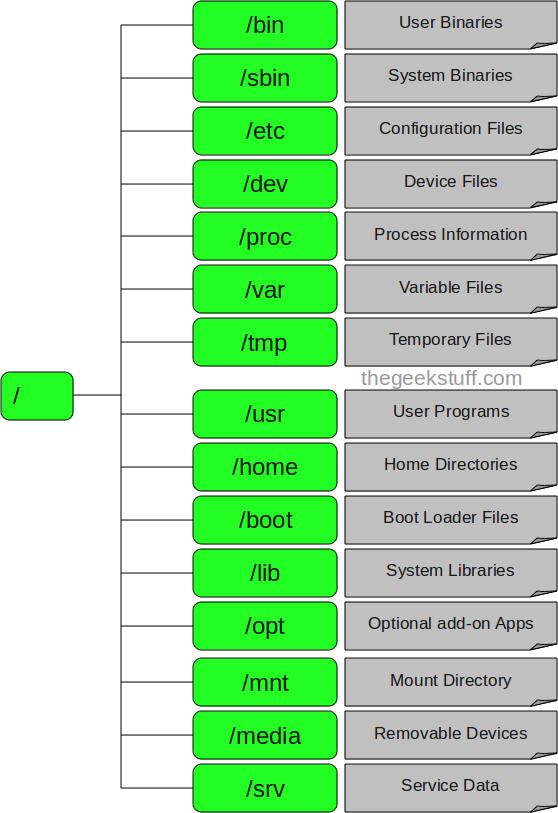 Image Source: Geek Stuff
Configuration Files


Most Linux programs store configuration in text files
They can be found in /etc
Usually requires administrator access to edit them
MAKE BACKUPS! BE CAREFUL!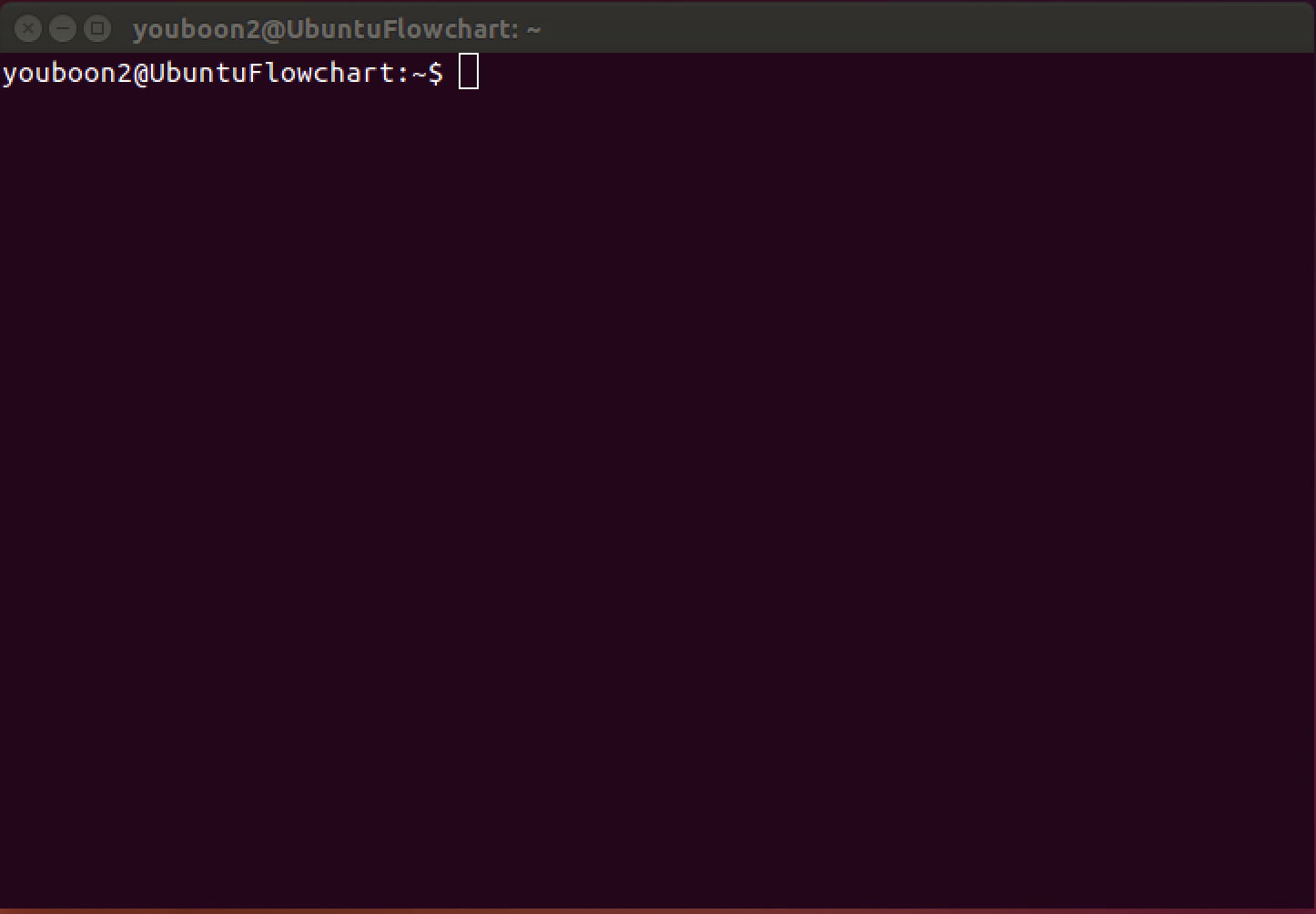 Other Stuff
X.org - Library for displaying GUI
Wayland - Replacing X on most distros
Mir - Ubuntu's replacement
init - System startup process
Upstart - Ubuntu's init replacement
systemd - New startup process, most distros (incl. Ubuntu) use it now
Ubuntu Boot Process
BIOS looks for a bootloader in first sector of the disk
Typically either GRUB or LILO
The bootloader loads the kernel and the initial ramdisk (initrd)
The root filesystem is found, mounted, and init/upstart/systemd start loading processes
Ubuntu Boot Process
The X window system is started
The desktop environment is loaded (GNOME, KDE, etc.)
Other services are loaded in parallel
The system is ready for use
Ubuntu Tasks
Set Computer Name
Manage Installed Programs
User Accounts
VMWare Tools
Internet Access
Software Updates
Boot Configuration
Reading


See Class Website:
Assignments


Lab 2 - Virtualization, OS Install & Config
Due 9/12 11:30 AM Before Lecture!!