CIS 225

Duties of a System Administrator
What does a
System Administrator Do?
ENIAC - 1947-1955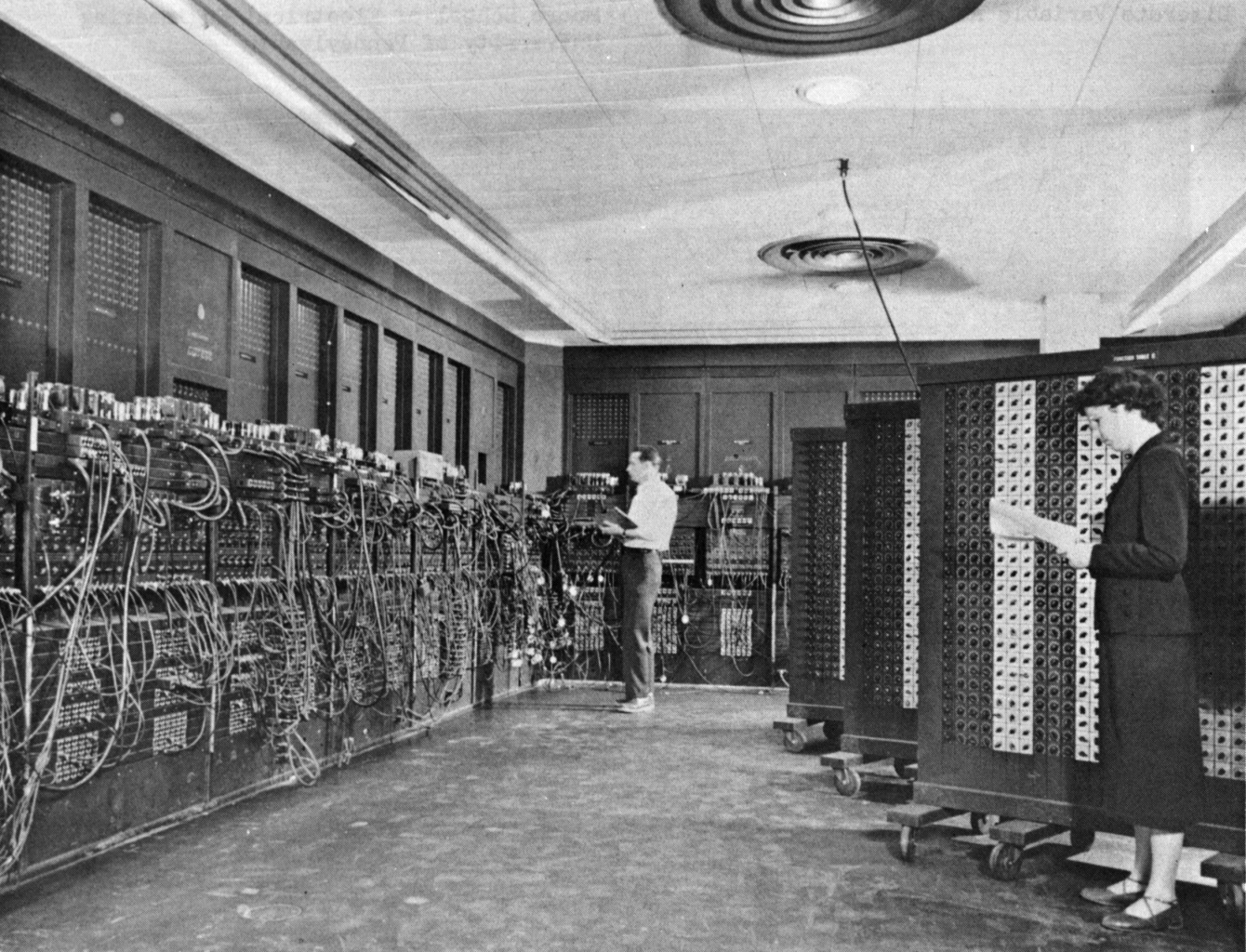 Image Source: Wikipedia
IBM Tabulator - Social Security Administration (1936)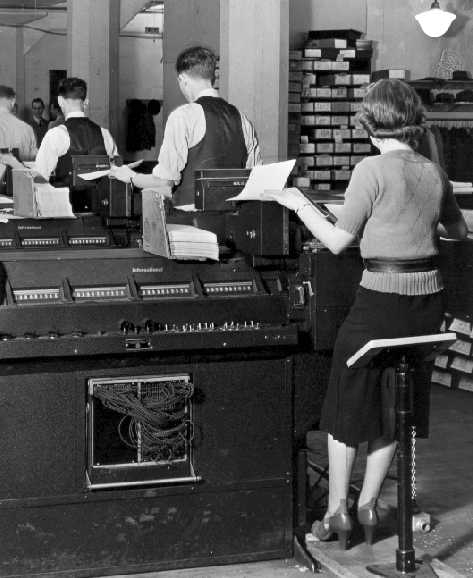 Image Source: Wikipedia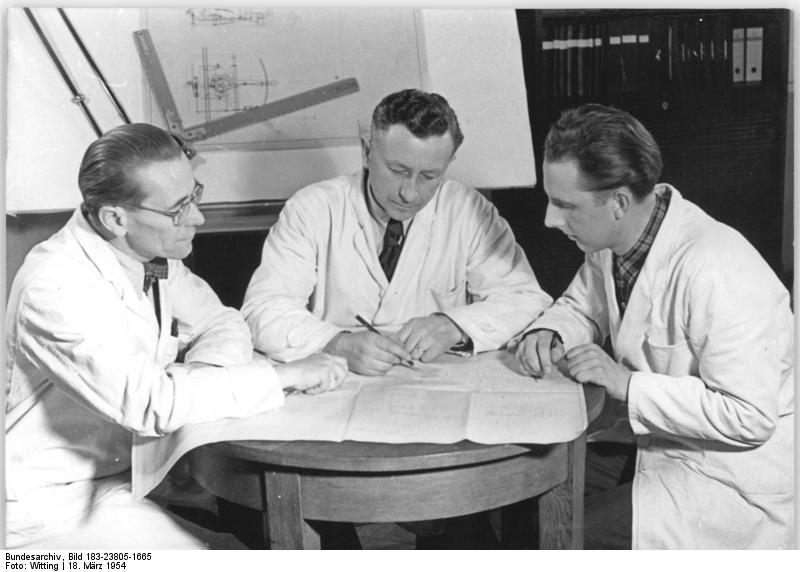 Image Source: Wikipedia
System Administrator Duties


Technical: hardware, software, infrastructure
Customer Service: education, communications
Managerial: policy, finance, planning
Change Management: upgrades, implementation
Best Practices


Documentation & Recordkeeping
Backup, Redundancy & Uptime
Logging & Auditing
Automation & Time Management
Conservative, Incremental Changes
Using Policies Effectively
Teamwork!
From the Readings
Sysadmins used to "put out fires" & document as time allowed
Machines were set up by hand


Today they use configuration management tools like Puppet
Not everyone can know everything anymore, so teams are needed
Functional Org Structure

Project Org Structure

Matrix Org Structure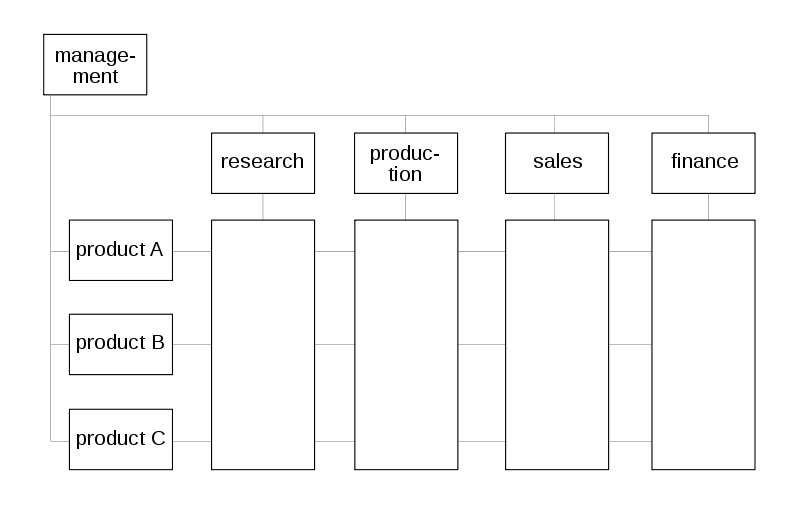 Image Source: Wikipedia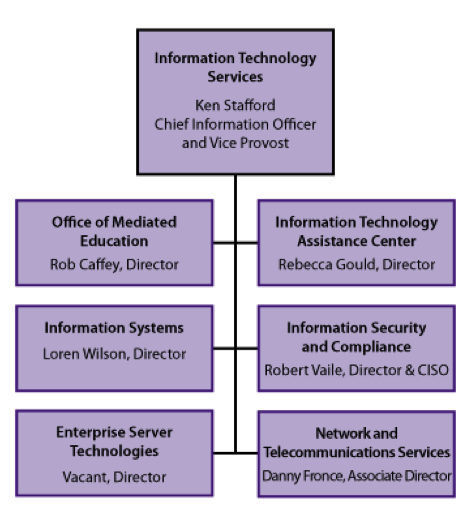 Image Source: K-State ITS
Chief Information Officer


Oversee entire IT operation
Interact with upper administration
Set overall IT goals and direction
Formulate IT strategy
Work with diverse groups on projects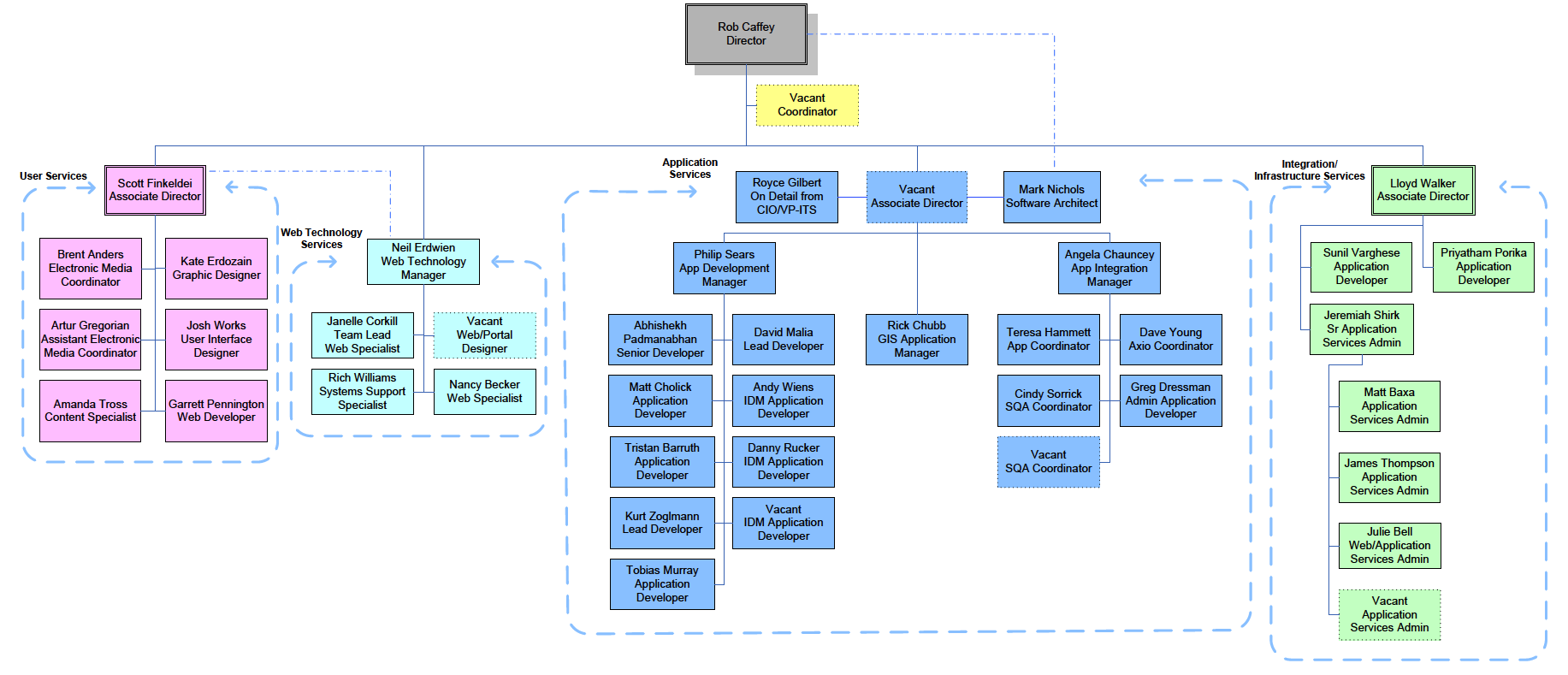 Services Administrator


Manage server applications
Administrate servers
Manage server configurations
Monitor system status
Research new technologies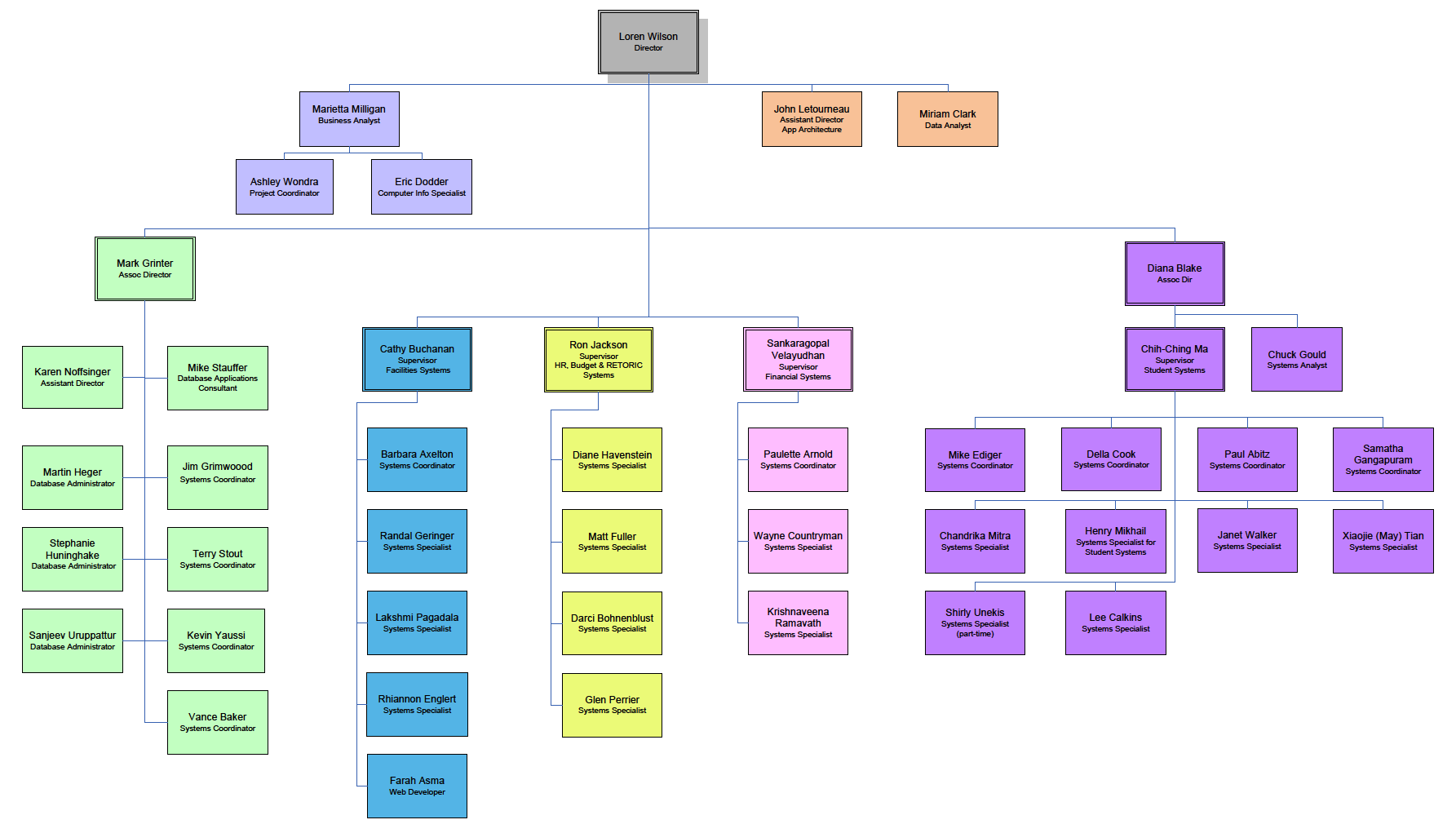 Database Administrator


Design database structures
Administrate database servers
Build concise data queries
Monitor and improve performance
Plan for future data storage needs
Systems Coordinator


Design application systems
Develop linkages between systems
Work with subject matter experts
Develop interfaces and reports
Implement new features and enhancements
Systems Specialist


Fully understand application systems
Monitor system status and performance
Provide training
Develop interfaces and reports
Implement new features and enhancements
Systems Analyst


Research needs of organization
Provide software and hardware recommendations
Ensure systems meet business needs
Perform system testing
Design new system components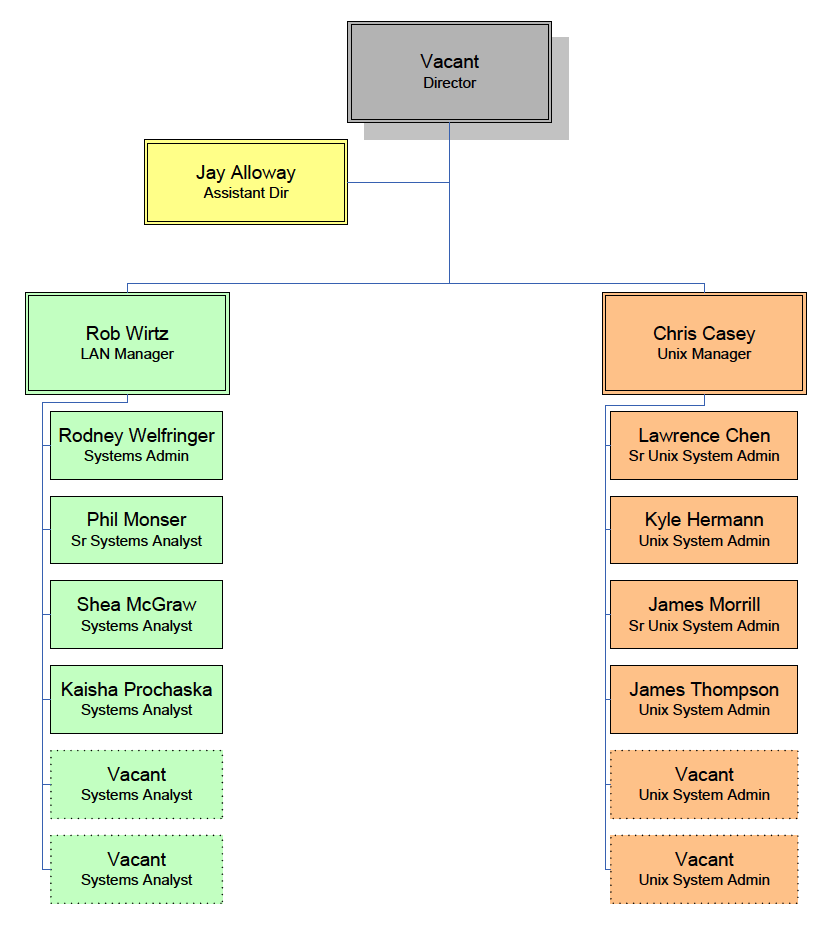 Systems Administrator


Operate and maintain server systems
Perform audits of systems
Install and configure new systems
Troubleshoot and resolve issues
Apply updates and patches
Manage user accounts and permissions
What does a system administrator do?
Great video from Alberta Learning Information Service.

Also...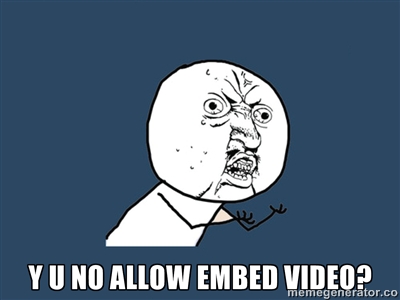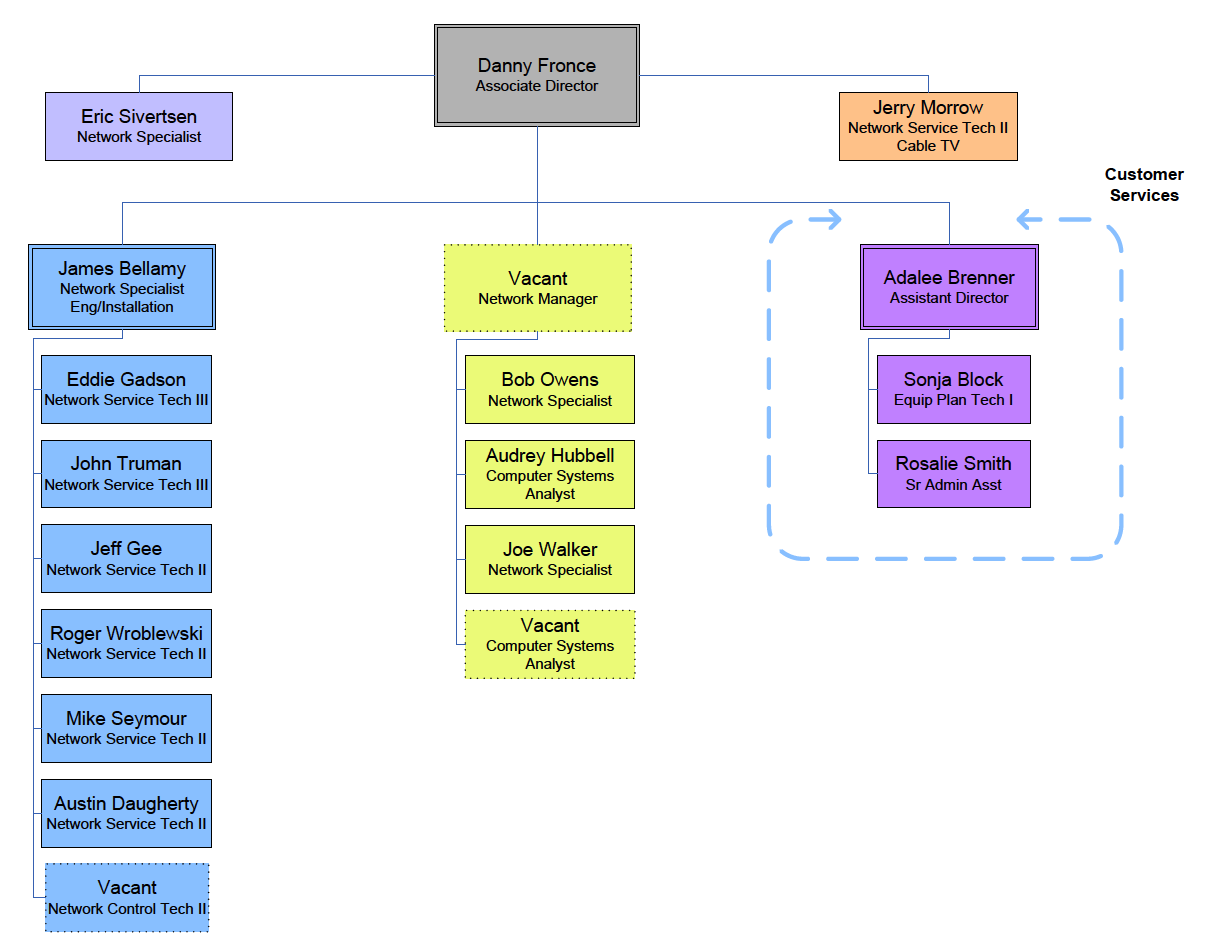 Network Administrator


Monitor network performance / health
Design network systems and layouts
Manage network core systems
Troubleshoot and resolve issues
Configure and install new equipment
Watch for network intrusions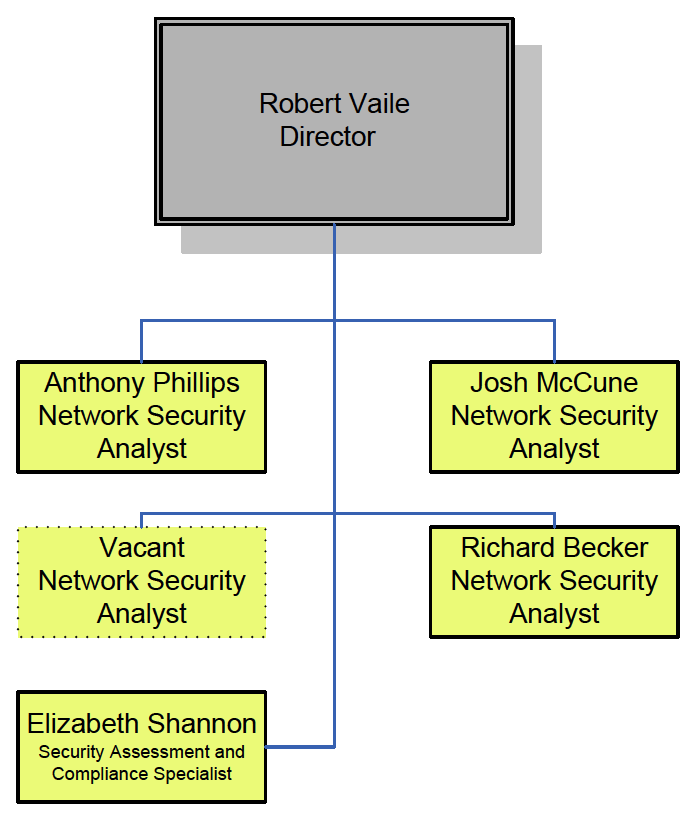 Chief Information Security Officer


Protect sensitive data
Ensure regulatory compliance
Perform risk analysis and mitigation
Respond to threats and intrusions
Guard against cybersecurity threats
Train users to avoid risky behaviors
Security Analyst


Audit systems to ensure compliance
Conduct user training
Monitor systems for intrusions
Perform forensic analysis
Configure firewalls and routing
Ensure systems are secured properly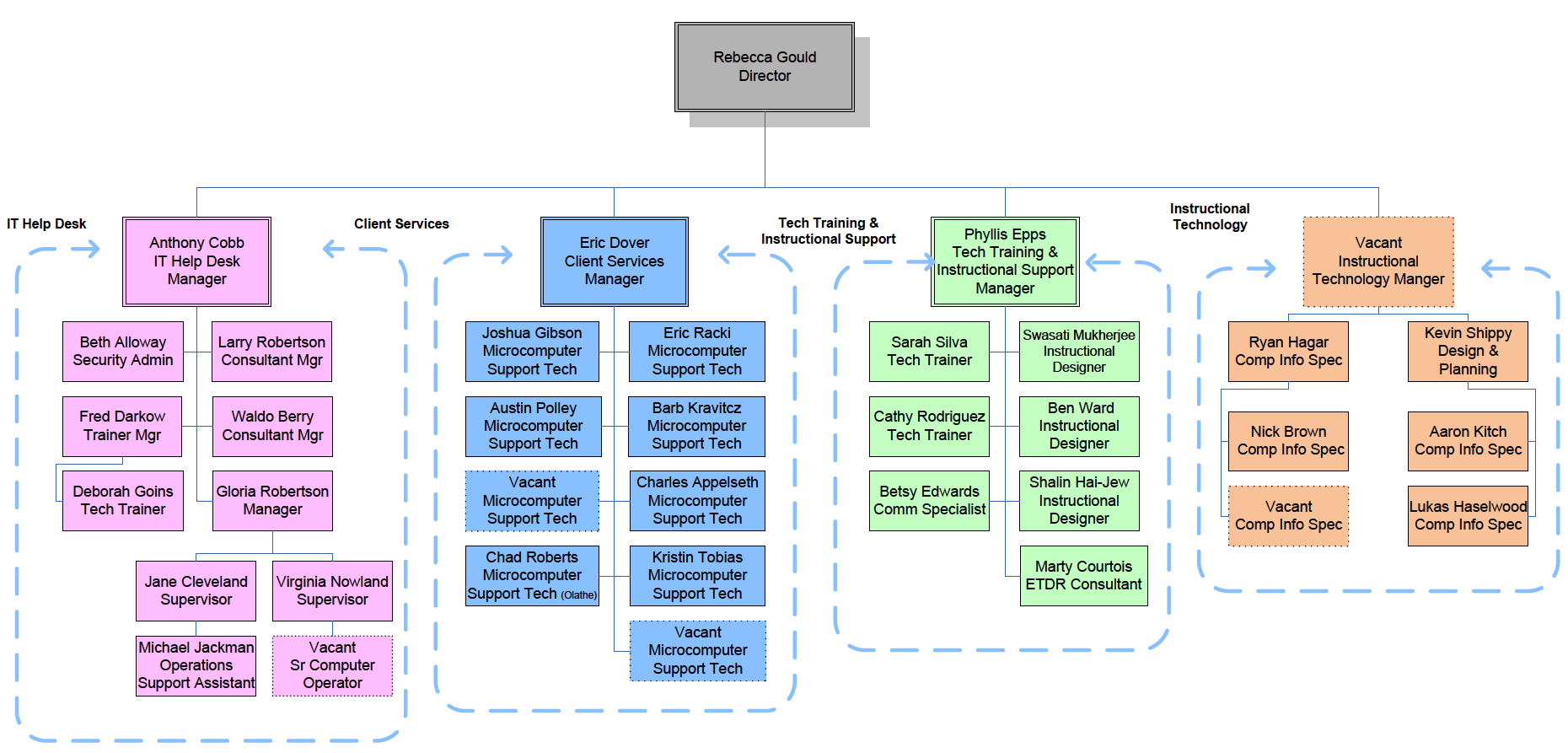 Help Desk Staff


Respond to user issues
Troubleshoot and resolve problems
Configure and deploy user systems
Perform routine maintenance
Coordinate repairs and warranties
Hold user training sessions
Report issues to appropriate groups
Review
Chief Information Officer
Chief Information Security Officer
Services Administrator
Systems Administrator, Analyst, Specialist, Coordinator
Network Administrator
Security Analyst
Help Desk Staff